Finding Strength: Granite Barbell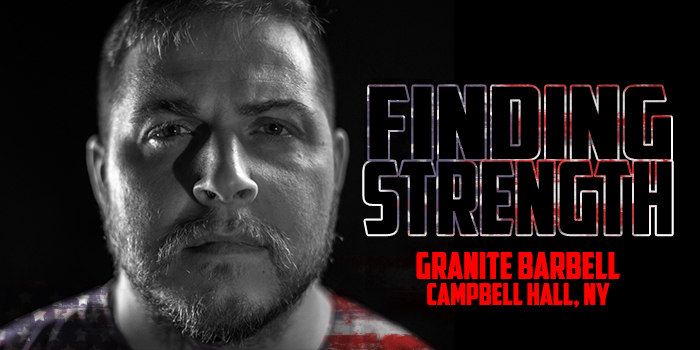 The growth of strongman depends on those that are already in the sport bringing new people in and welcoming them, teaching and coaching others to be proficient and how to have fun, all while building a community. Brett Somerville of Granite Barbell epitomizes these principles. Brett and his business partner Anthony Buzzeo have created a strong community at Granite Barbell, from high school athletes, to soccer moms, to high level strongmen and women.
---
RECENT: Finding Strength: United States Strongman Nationals
---
Granite Barbell is located in Campbell Hall, NY, just a short trip over the New York and New Jersey border. Athletes from all over the tristate area drive to Granite Barbell to train with Brett and the other athletes because of the support and high level coaching they provide.
Granite Barbell opened up in a small, 800-foot section next to a well-established coffee house. It is truly a bare bones gym, but it offers all the equipment and knowledge someone would need in order to hone their craft.
When I arrived on Saturday morning, there was already a large crew warming up and ready to get the day going. The crowd was very mixed, from high school athletes, to an MMA fighter, to competitive strongmen, and a figure competitor. They trained, side by side, encouraging one another — not something most people think about when the idea of a gym filled with such a diverse group of people.
Brett keeps his training philosophy simple: get strong with the basics. Brett himself is a well accomplished strongman competitor, being one of the top heavyweight amateurs in the nation, with years of experience. I have competed alongside Brett several times, dating back as far as 2010. If you're in the tristate area and you're looking to get into strongman, or take your game up a notch, I highly recommend stopping in to Granite Barbell.